Bentonville, Arkansas is a city that is perfect for artists, biking enthusiasts, and museum lovers! If you are looking for a quiet place to relax, or an adventure waiting to happen, Bentonville has it all! With plenty of cultural attractions, outdoor activities, and delicious food options, you will be spoilt for choice on what to do during your visit. So what are you waiting for? Pack your bags and head to Bentonville today!
Credit: https://www.facebook.com
Reasons Why You Should Visit Bentonville
Bentonville pays people to live here!
If you're planning a trip to Bentonville, home of Walmart, you might want to consider making it a permanent move. More than a million dollars from the Northwest Arkansas Council's budget are earmarked for relocation incentives. As part of the Finding NWA initiative, the council is also offering remote employees the chance to collect $10,000 (in cash) if they relocate to the area.
These workers are eligible for a free bicycle so they can explore the stunning parks and trails across the state. However, you can't apply unless you're at least 24 years old, working full-time (even if you're self-employed), have worked for at least two years, don't currently live in Arkansas, are willing to relocate to northwest Arkansas within six months of being accepted into a program, and can legally work in the United States.
Mountain Biking Capital of the World
It seems like everyone in Bentonville is excited about the sport of mountain biking. The city has even declared itself the Mountain Biking Capital of the World! The landscape in Northwest Arkansas naturally lends itself to mountain biking. Although not really the Mountain Biking Capital of the World, which is Amsterdam, Bentonville is still a fantastic place to visit when you want to go mountain biking!
It is home to 28 miles of award-winning mountain biking trails located within the town's various parks and an additional 40+ miles of trails can be accessed outside of town. These trails are a great way to stay active, see some beautiful scenery, and enjoy the outdoors.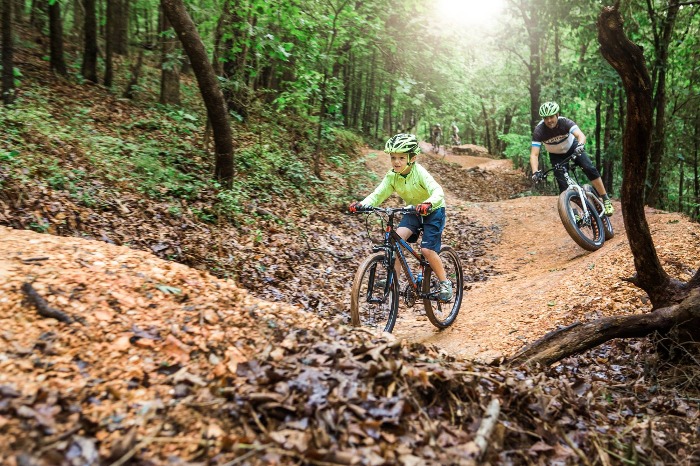 Credit: https://www.facebook.com
Public Art is Everywhere
Public art is all around Bentonville, and it's easier to find than you might think. It's not just a few murals, either—it's everywhere. From the colorful murals that decorate some of the buildings downtown to the whimsical pieces hidden in alleys and on walking trails, to the big and bold pieces along bike trails and next to busy trails, Bentonville has a lot of great art.
A public arts committee was established in Bentonville with the goal of fostering public art in partnership with the business community. The mission of these materials is to "increase the accessibility of Bentonville's public art collection via interpretive and educational materials."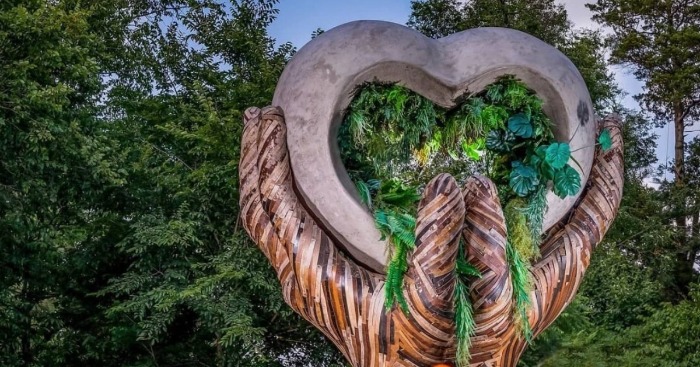 Credit: https://www.facebook.com
Explore the Beginnings of Walmart
From the outside, it's hard to tell that Walmart is anything more than an office building. The sign on the door redirects you to a separate entrance in the back. But once you get inside, you're transported to another time, where Walton's five-and-dime store is still in full effect.
There are plenty of old photos and newspaper clippings to look at; for example, a picture of the store around the time it was undergoing its first expansion (it initially opened as a five-and-dime store, but later expanded into a grocery and pharmacy), or an article from one of Walmart's first lawsuits. There are also a few merchandise items for sale!
Walton's store has been turned into a museum by popular demand: crowds were so big whenever Walton came back to his hometown that he encouraged people to make a museum out of his original spot. Today, they welcome everyone who wants to go back in time and learn about how Walmart started.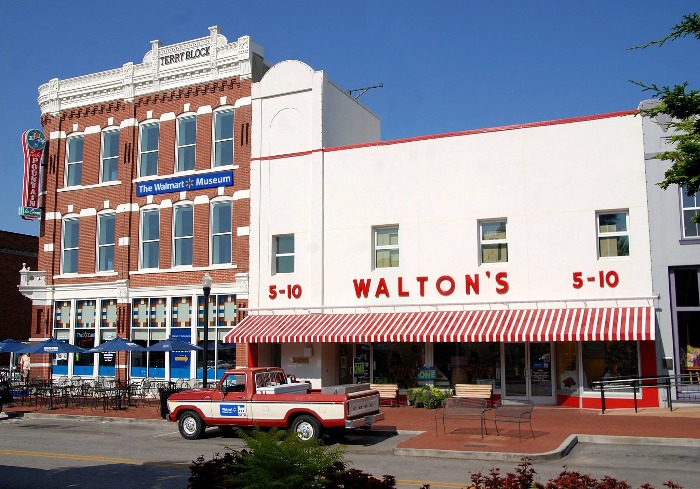 Credit: https://www.facebook.com
Community Spaces for Everyone
Having designated community spaces is crucial to the success of any community-building effort. One strategy to achieve this goal is to design public areas that serve as magnets for people and inspire them to talk to one another about their experiences in the world. One such place is Bentonville's 8th Street Market.
The 8th Street Market is a great example of how community spaces can be designed for everyone. It's not just for people who live or work in the building—it's for anyone and everyone. The space was once used as a factory, but now it's full of vendors and restaurants that will welcome you with open arms. No matter what time of day, there are always people at the Market to meet.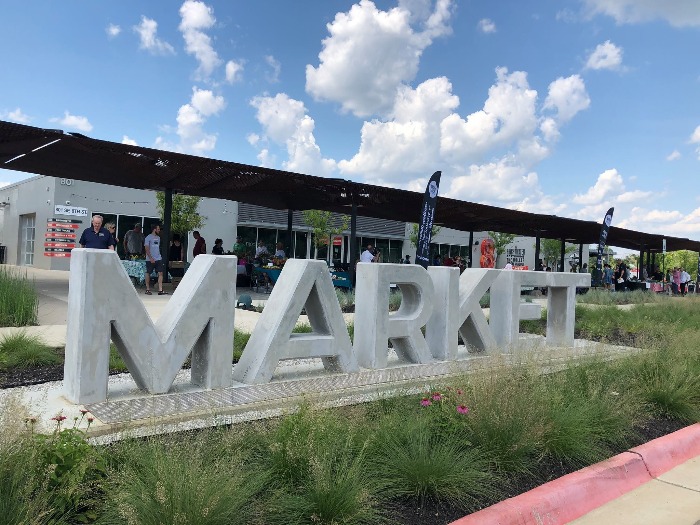 Credit: https://www.facebook.com
The Museums are Plentiful
Visitors and residents of the area all agree that the museums in Bentonville are outstanding. The Walton Museum, Crystal Bridges Museum of American Art, the Museum of Native American History, and the Walmart Museum are just a few of the many museums that visitors can enjoy while they're here. There are so many choices for all kinds of different interests to keep you busy for hours.
Bentonville is near the mountains and there are plenty of outdoor activities to do here, but you should definitely check out some of the interesting museums in the area if you have extra time or want to learn something new.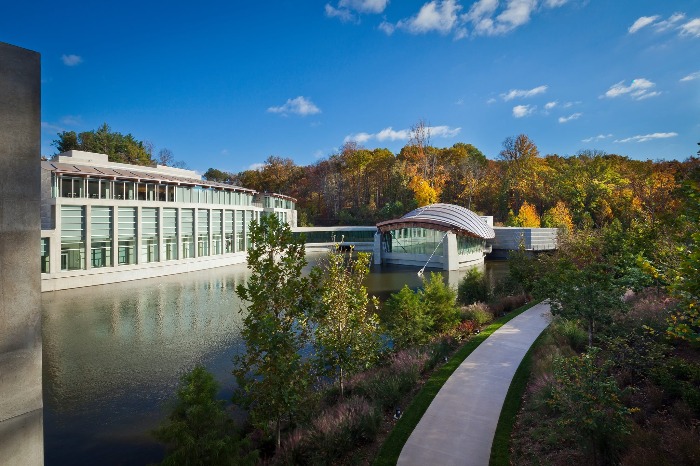 Credit: https://www.facebook.com
Outdoor Activities in Bentonville
The outdoors can be a great way to get some exercise, enjoy the weather, and relax. Bentonville has so many options for this kind of fun that it's hard to choose.
There are a total of sixteen parks in Bentonville, some of which are designated specifically for dogs, others for children, and some for general recreation. A major goal of the city is to get people out of their houses and moving. Bentonville has made use of its scenic Ozark location by creating dog parks, kid-friendly parks, and other natural places. Different types of terrain can be found on the more than forty miles of trails and paths they've built. Trails link the city center to the parks and even Crystal Bridges.
Fishing and boating abound in the nearby lakes and rivers, including Beaver Lake, one of the largest man-made lakes in all of Arkansas.
Another neat activity is the Climb Bentonville, being the only climbing facility of its kind in Arkansas, offering a variety of challenges as well as a fitness center.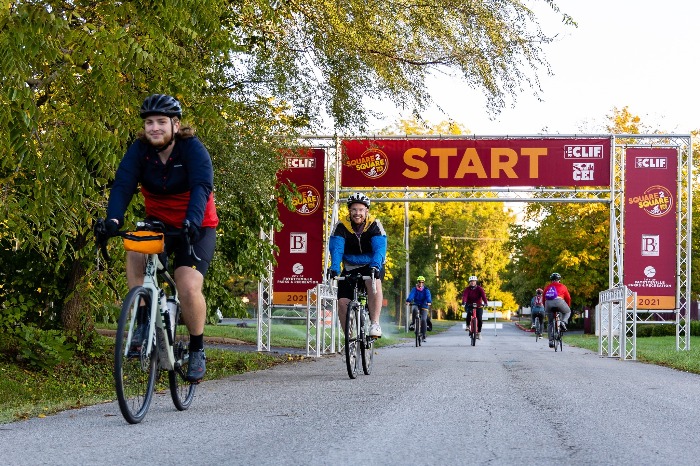 Credit: https://www.facebook.com
If you're looking for a fun and interesting place to visit, Bentonville is the perfect destination. With plenty of activities to keep you busy, amazing public art displays, and a rich history, this Arkansas town is the perfect place for those who love arts and outdoor activities at the same time! And if you need insurance while you're there, Cribb Insurance Group Inc can help! Give us a call today to get started.
Get Started With Cribb Insurance Group Inc!
Cribb Insurance Group Inc
Since our inception, Cribb Insurance Group Inc has been committed to providing quality insurance products and services at a fair price. Our team of experienced professionals is dedicated to finding the best coverage for our clients, whether it's auto, home, business, or health insurance. We understand the challenges many consumers face when searching for insurance coverage and are proud to offer a solution that makes life easier. Contact us today!
Call Cribb Insurance Group Inc Now!
1601 SW Regional Airport Blvd, Bentonville, AR 72713