Bentonville, Arkansas is a hidden gem in the Ozark Mountains. The locals know about the natural beauty of this tiny town but often don't talk about it as a tourist destination. In reality, this charming town actually offers plenty of activities for tourists to enjoy. Whether you're looking for outdoor adventures or cultural experiences, Bentonville has something to offer everyone. Here are some of the best activities you can do while in Bentonville.
Credit: https://www.facebook.com
Fun activities around Bentonville, AR
Tour the humble beginnings of Walmart
There's a lot of history in Bentonville, Arkansas. And while most of the city's visitors flock to the Crystal Bridges Museum of American Art, there's another museum that's well worth the trip. The Walmart Museum sits on the site of company founder Sam Walton's first store. It's an important part of Bentonville's history, and it's even a popular stop for tourists looking for something to do in the area.
If you haven't yet taken your family on a visit to the Walmart Museum, you definitely should! Popular exhibits in the museum include an office untouched from the day Walton last stepped inside, interactive displays for children to enjoy, and an exhibit that includes Walton's Ford pickup truck. You can even take a break from your exploration by stopping by the Spark Cafe Soda Fountain.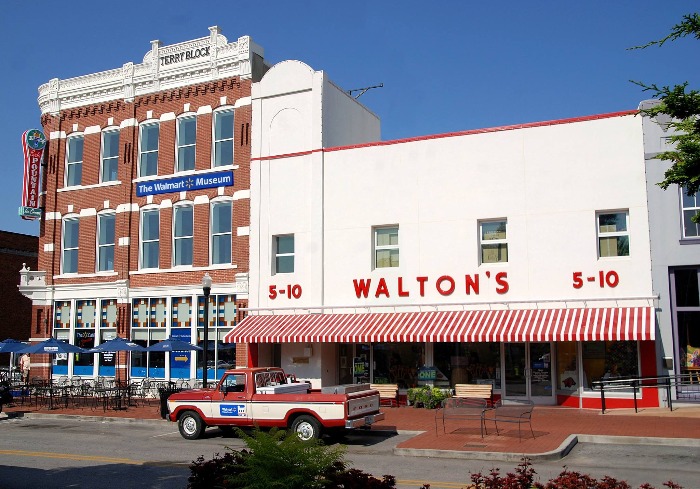 Credit: https://www.facebook.com
Try an extreme biking trail
If you're looking for a place to get your adrenaline pumping, without the hassle of traveling far away, the Coler Mountain Bike Preserve is your next adventure. Located about a mile west of downtown Bentonville, this trail has everything from multiple flowy jump lines to challenging technical rocky sections.
The trails here range in difficulty from beginner to expert, depending on which one you choose. The mountain offers three downhill runs: Cease and Desist, Rock Solid, and X-Step. If you want an extreme experience, try the Cease and Desist. You can also mix it up with the Rock Solid trail and choose what level of difficulty best suits your biking ability. This site has been voted Arkansas' most challenging enduro-style jump trail system.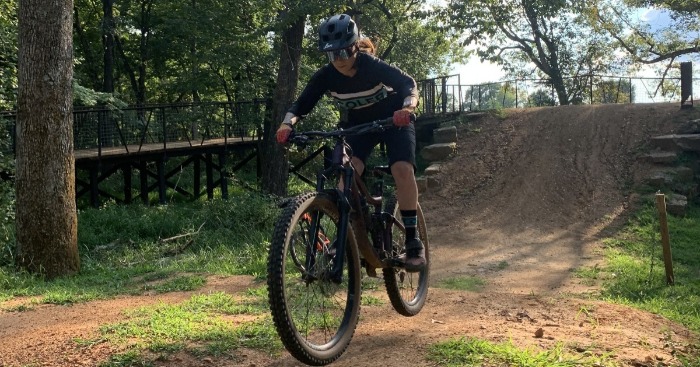 Credit: https://www.facebook.com
Check out some vintage musical instruments
Meteor Guitar Gallery is a one-of-a-kind space located in an old theatre. They have been around since 2014 and are one of the most historic buildings in the city. The lobby area is filled with all sorts of guitars, amplifiers, sheet music, and vintage equipment for sale. There's also a workspace for the guitarists who come in to get their instruments worked on.
It's a great place to stop by if you're interested in learning how to play or just want to take a tour of their facility. Live concerts and events happen there frequently as well as guitar lessons and tours of the facility.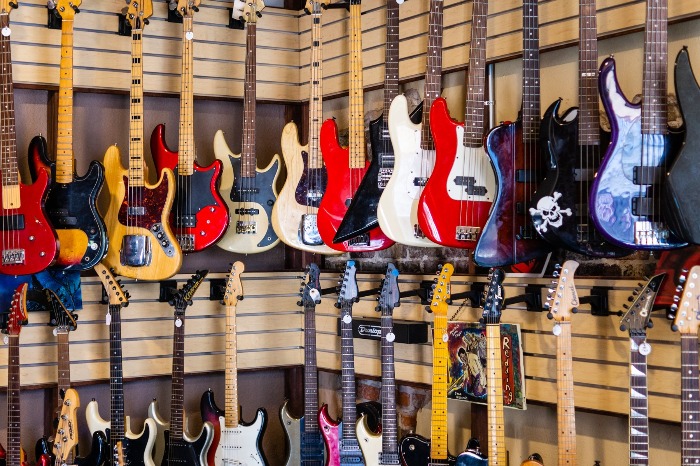 Credit: https://www.facebook.com
Stay at the 21c Museum Hotel
When planning a family vacation, it's easy to get caught up in what's new and trendy, especially if your destination is far away. But a destination that captures the best of small-town charm while still offering plenty to do will make for a memorable vacation. The 21c Museum Hotel in Bentonville is one such place. It was designed by three internationally renowned architects, and it both occupies and celebrates the history of a city that's evolving into an art-filled hot spot.
At the heart of the hotel is its contemporary art museum: more than 12,000 square feet of galleries are spread out across the property, with rotating exhibitions that showcase some of today's most intriguing work. There are no admission fees charged, and the museum is open to visitors every day of the year. When you're not looking at art in one of the galleries, you can relax in your chic 104-room hotel room or dine at one of two on-site restaurants.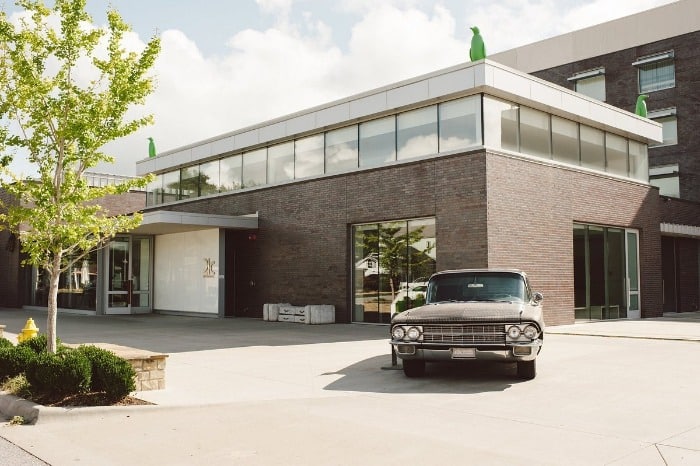 Credit: https://www.tripadvisor.com
Plan a date at Compton Gardens
The Compton Gardens is a great place to host a date. It's close enough to walk from the center of town, but it's far enough away from the hustle and bustle to make for a relaxing afternoon. The gardens themselves are pretty and well-kept, with plenty of trees and flowers to wander through. Visiting in the spring or fall would be best, as the grounds are at their most stunning during those times of the year.
Inside the Compton Gardens, you'll find a small museum that honors Dr. Neil Compton, the man who successfully lobbied Congress to make the Buffalo River an official national river. While this isn't strictly related to a romantic outing, it's still worth checking out if you're curious about the history of the area. If you do go, be sure to pay attention during the video presentation — it will help add context to everything else you see inside!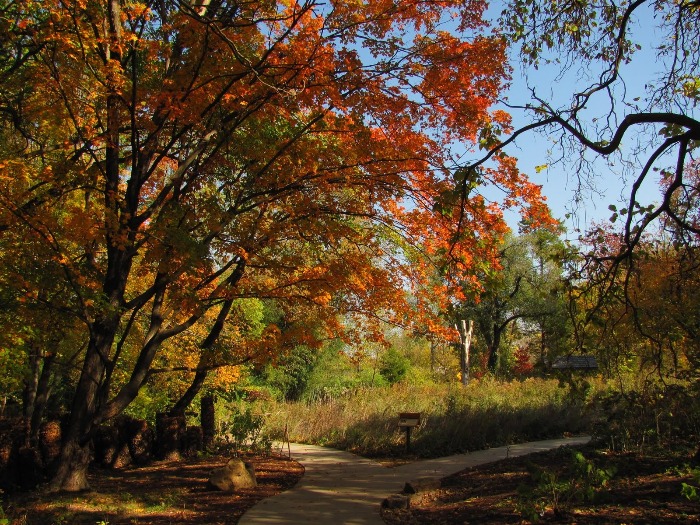 Credit: https://www.facebook.com
Slaughter your calves at Slaughter Pen Hollow Trail
The Slaughter Pen Hollow Trail is an excellent place to take part in a new sport or hone your skills if you're already an active biker. The trail system is 20 miles long and includes several special features, including log drops, skinnies, a free ride area with jumps and a wall ride, and many opportunities for mud-bogging. The trails are designed with mountain bikers in mind. In addition, they also pass by a few lakes, so you can cool off after you've gotten hot and sweaty on the trail or bask in the scenery on your way to your next adventure.
If you're new to biking, this is an excellent place to start! You can get comfortable with simple routes while learning the basics of biking (like how to shift gears and brake properly), or you can gradually work your way up to biking more advanced trails as you become more comfortable riding. Experienced bikers will enjoy tackling the hills and jumping at the Slaughter Pen Hollow Trail — the trails are sure to be fun for all skill levels!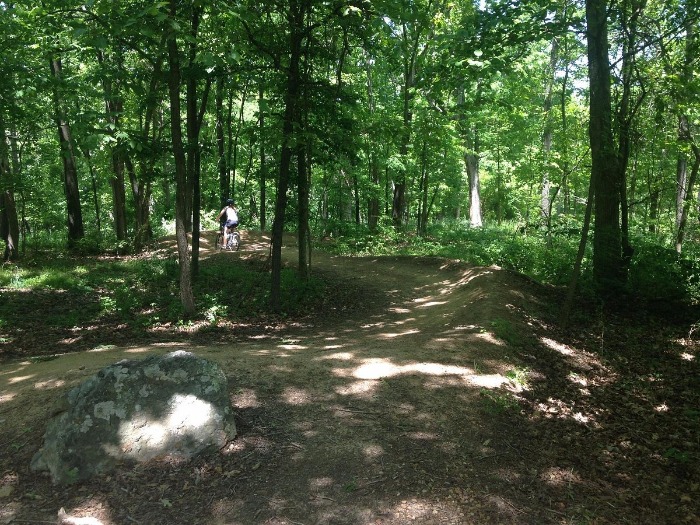 Credit: https://www.tripadvisor.com
Relax at Bike Rack Brewing Co
After a hard day of riding about Bentonville, the Bike Rack is a nice spot to visit. The brewery takes pride in providing high-quality options for residents in a range of styles that are always evolving. It always has a wonderful assortment of beers on tap and offers seasonal selections. If the weather permits, you can sit outside and sip your beer while admiring the Arkansas River. On weekends, live music is frequently performed on their outdoor stage.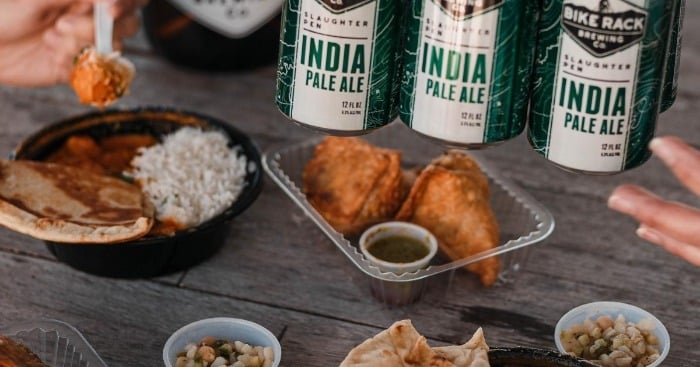 Credit: https://www.facebook.com
Check out the beautiful Crystal Bridges Museum of American Art
If you want to see the best collection of American art in the area, the Crystal Bridges Museum of American Art is the place to go in northwest Arkansas. On-site amenities include a restaurant, a museum store created by Marlon Blackwell, and a library with over 50,000 volumes of art reference material.
It's a nice area to get away from the elements for a few hours. With a diverse selection of work on display, there will be something for everyone. The museum also has a variety of outdoor pathways, which are a terrific location to stretch your legs and enjoy some fresh air after an hour or two inside.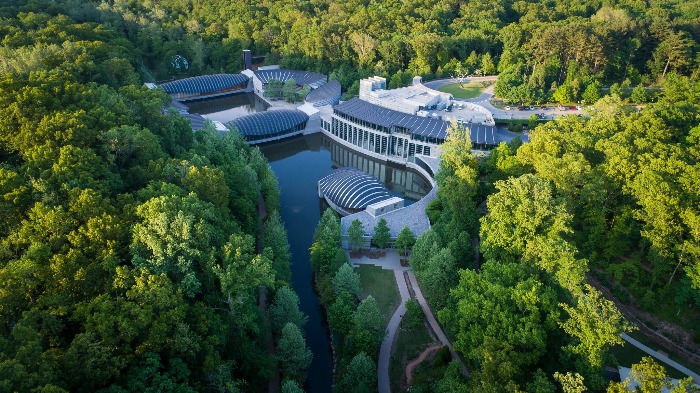 Credit: https://www.facebook.com
If you're looking for something to do in Bentonville, AR, we hope we've got you covered. From extreme biking trails to the beautiful Crystal Bridges Museum of American Art, there's something for everyone in this charming town. And if you need insurance, be sure to contact Cribb Insurance Group Inc.
Get Started With Cribb Insurance Group Inc!
Cribb Insurance Group Inc
Since our inception, Cribb Insurance Group Inc has been committed to providing quality insurance products and services at a fair price. Our team of experienced professionals is dedicated to finding the best coverage for our clients, whether it's auto, home, business, or health insurance. We understand the challenges many consumers face when searching for insurance coverage and are proud to offer a solution that makes life easier. Contact us today to learn more!
Call Cribb Insurance Group Inc Now!
1601 SW Regional Airport Blvd, Bentonville, AR 72713