Tornados can be devastating, leaving a trail of destruction in their wake. Your home is likely your most significant investment, so protecting it from the damage caused by tornados should be a top priority. Home insurance can provide you with the peace of mind that comes from knowing you're financially protected if the worst should happen. In this article, we'll discuss what's important to consider when purchasing home insurance to protect against tornados and why Cribb Insurance Group Inc is the best choice for your needs.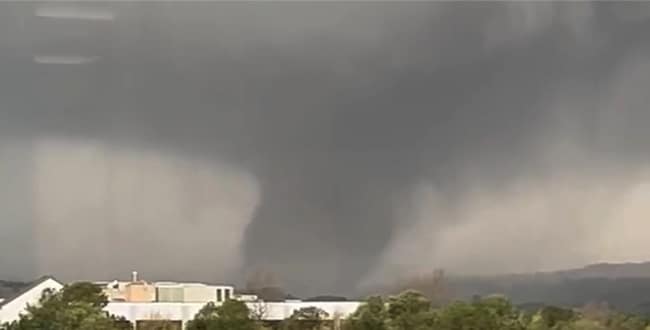 What is Important to Consider When Purchasing Home Insurance to Protect Against Tornados?
Coverage Limits: When purchasing home insurance, it's essential to ensure that your policy covers the cost of rebuilding your home in case of total loss. This includes coverage for your home's structure, personal property, and any other structures on your property, such as sheds or garages.
Deductibles: You'll also want to consider the deductible on your policy, which is the amount you'll need to pay out of pocket before your insurance kicks in. A higher deductible can lower your monthly premium, but it also means you'll need to pay more out of pocket if you file a claim.
Exclusions: Some insurance policies may exclude certain perils, such as flooding or earthquakes. Make sure you understand what your policy covers and what it doesn't.
Liability Coverage: Liability coverage protects you in case someone is injured on your property. Make sure your policy includes adequate liability coverage to protect your assets in case of a lawsuit.
Why You Should Purchase with Cribb Insurance Group Inc
Experience: Cribb Insurance Group Inc has been providing insurance coverage to homeowners for over 30 years. They have the experience and knowledge to help you choose the right policy for your needs.
Personalized Service: At Cribb Insurance Group Inc, you're more than just a policy number. They provide personalized service, taking the time to understand your needs and ensure you have the coverage you need.
Competitive Rates: Cribb Insurance Group Inc offers competitive rates on home insurance policies. They'll work with you to find a policy that fits your budget without sacrificing coverage.
Local Knowledge: As a local insurance agency, Cribb Insurance Group Inc understands the unique risks that homeowners in our area face. They can provide customized coverage that addresses these risks and provides you with the protection you need.
FAQs:
Q: Does home insurance cover tornado damage? A: Yes, most home insurance policies cover damage caused by tornados. However, it's important to review your policy and make sure it provides adequate coverage.
Q: What's the difference between actual cash value and replacement cost coverage? A: Actual cash value coverage will reimburse you for the current value of your home and belongings, while replacement cost coverage will pay to replace them at today's prices.
Q: Can I change my deductible on my home insurance policy? A: Yes, you can often adjust your deductible to lower or raise your monthly premium.
Conclusion:
Protecting your home from tornados is essential, and purchasing the right home insurance policy can provide you with the financial protection you need. When considering what's important to consider when purchasing home insurance to protect against tornados, be sure to consider coverage limits, deductibles, exclusions, and liability coverage. And when you're ready to purchase your policy, choose Cribb Insurance Group Inc for their experience, personalized service, competitive rates, and local knowledge. Call 479-286-1066 or visit us at www.cribbinsurance.com