Prepare for the Worst, Insure for the Best
Get Comprehensive Earthquake Insurance Coverage Today
Natural disasters can strike anytime, anywhere, without warning. In recent years, earthquakes have been a major concern for homeowners and business owners alike. A catastrophic earthquake can cause extensive damage to buildings, homes, and infrastructure, leaving individuals and businesses with significant financial losses. While it is impossible to predict when or where an earthquake will occur, you can protect your property and financial future by getting comprehensive earthquake insurance coverage today.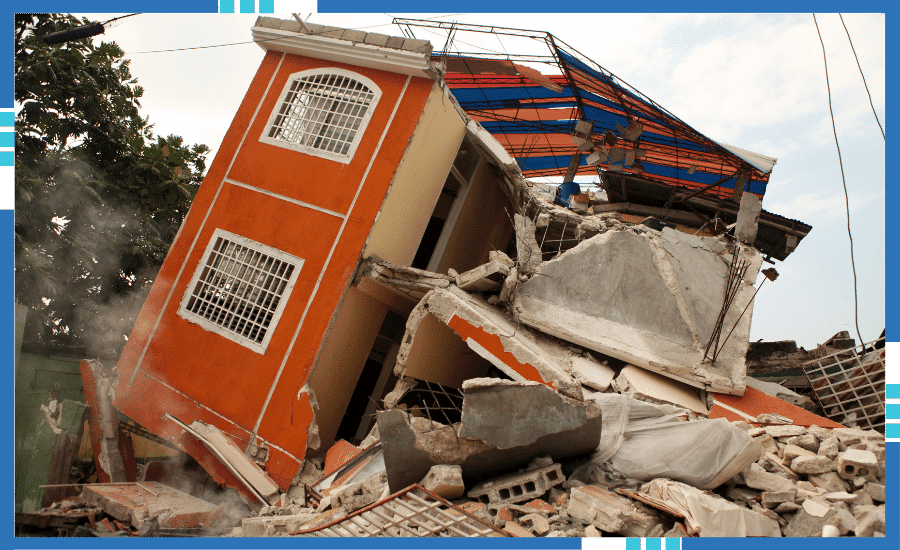 From Damaged Foundations to Lost Possessions
The Consequences of Not Investing in Earthquake Insurance
Here are some common problems and consequences of not getting earthquake insurance:
Without earthquake insurance, the costs of repairing or rebuilding a home or property can be astronomical, leading to significant financial loss. Homeowners may be forced to dip into their savings or take out loans to cover the expenses.
Earthquakes can cause severe damage to homes, and without insurance, homeowners may be unable to repair or rebuild their properties. This can result in the loss of the property altogether.
In the event of an earthquake, homeowners may be forced to evacuate their homes for an extended period, resulting in displacement. Without insurance, homeowners may be unable to afford temporary housing, which can lead to further financial strain.
Homeowners' insurance policies typically do not cover earthquake damage, and without earthquake insurance, homeowners may have no coverage for earthquake-related damages.
Homeowners who are unable to pay for damages resulting from an earthquake may face legal troubles, including lawsuits from creditors, contractors, or lenders.
Without earthquake insurance, homeowners may have to delay rebuilding or repairing their homes, which can prolong their recovery from the earthquake.
The consequences of not having earthquake insurance can be severe and long-lasting. Homeowners in earthquake-prone areas should seriously consider purchasing earthquake insurance to protect themselves and their properties.
Don't Let an Earthquake Shake Your Finances
Our Process for Insurance Coverage Ensures Your Security
Earthquakes can cause significant property damage, and in many cases, the financial burden of repairs can be overwhelming. Earthquake insurance can help protect property owners from these risks. To provide earthquake insurance coverage, our company follows a specific process and methodology. Here are the key steps we take:
We assess the risk of earthquake damage based on the property's location, the building's age and construction, and other factors.
Based on the risk assessment, we determine the appropriate level of coverage and premiums for each property.
Once we have approved a policy, we issue it to the property owner.
In the event of an earthquake, property owners can file a claim with our company. We process claims quickly and efficiently to help cover the costs of repairs or rebuilding.
We work with property owners to identify and mitigate risks that could lead to earthquake damage, such as reinforcing foundations or securing loose items.
We continuously review and improve our process and methodology to ensure we provide the best possible coverage and service to our customers.
By following this process and methodology, we can provide reliable and effective earthquake insurance coverage to help protect property owners from the financial impact of earthquakes.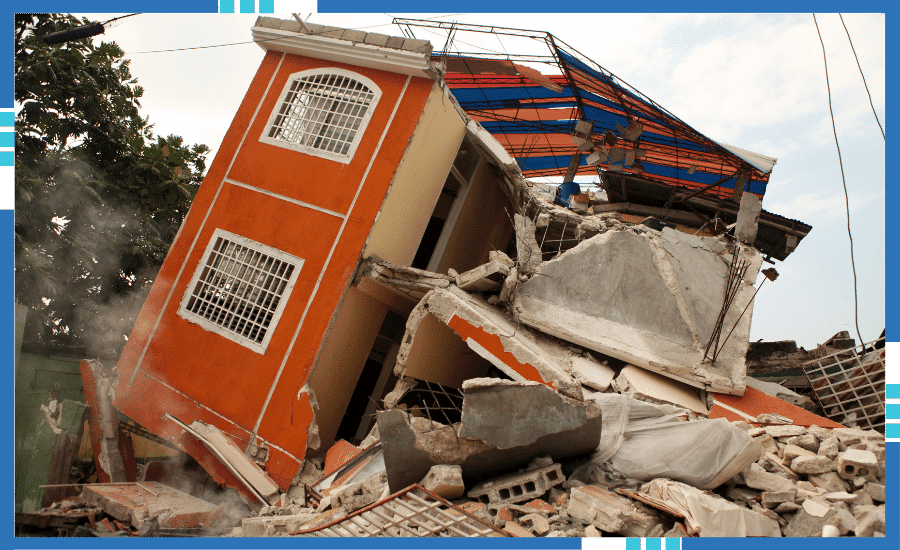 Don't Gamble With Your Property's Safety
Choose Us for the Best Earthquake Insurance Coverage
There are several reasons why customers should choose Cribb Insurance Group Inc for their earthquake insurance coverage:
We offer comprehensive coverage that protects you against financial losses caused by earthquakes, including damage to your property and personal belongings.
We understand that each customer's needs are unique. That's why we offer customizable policies that can be tailored to meet your specific requirements and budget.
We offer competitive pricing on our earthquake insurance policies, so you can get the coverage you need at a price you can afford.
Our team is dedicated to providing exceptional customer service, from helping you select the right policy to file a claim and providing support throughout the process.
Our company is financially stable and has a strong reputation in the insurance industry, giving you peace of mind that you are choosing a reliable and trustworthy provider.
Overall, by choosing our company for your earthquake insurance coverage, you can rest assured that you are getting the protection you need from a reputable and reliable provider.
Frequently Asked Questions
Earthquake insurance is a type of insurance that covers damage to your property caused by an earthquake. It is not typically included in standard homeowner's insurance policies, so it is important to purchase separate earthquake insurance if you live in an area prone to earthquakes.
Earthquake insurance typically covers damage to your home and personal property caused by an earthquake. This can include damage to the structure of your home, such as the foundation, walls, and roof, as well as damage to your belongings, such as furniture and electronics. Some policies may also cover additional living expenses if you are unable to stay in your home after an earthquake.
The cost of earthquake insurance can vary depending on several factors, including the location of your home, the value of your home, the age of your home, and the type of coverage you choose. In general, earthquake insurance tends to be more expensive in areas that are at higher risk of earthquakes. You can get a quote for earthquake insurance from your insurance provider to get a better idea of the cost.
Earthquake insurance is not required by law in most states. However, if you have a mortgage on your home, your lender may require you to have earthquake insurance as a condition of the loan.
You can purchase earthquake insurance from most insurance providers. It is important to shop around and compare policies from different providers to ensure that you are getting the coverage you need at a price you can afford. You may also want to consider working with an insurance agent who can help you navigate the process and find the right policy for your needs.