Looking for the best home insurance rates in Bentonville, Arkansas? Look no further! At Cribb Insurance Group, we pride ourselves on providing our clients with top-notch insurance solutions that offer comprehensive coverage and affordable premiums. With our extensive network of 30+ insurance company partners, we can help you find the perfect policy that meets your specific needs and budget.
Why Choose Cribb Insurance Group?
When it comes to protecting your most valuable asset, your home, you deserve nothing but the best. Cribb Insurance Group has been serving the Bentonville community for over two decades, offering a wide range of insurance services tailored to meet the unique requirements of our clients. Here's why you should choose us for your home insurance needs:
1. Unparalleled Expertise and Experience
With years of experience in the insurance industry, our team at Cribb Insurance Group possesses the knowledge and expertise necessary to guide you through the complexities of home insurance. We understand that every homeowner has different priorities, and we take the time to assess your specific needs before recommending the most suitable coverage options.
2. Extensive Network of Insurance Partners
Unlike other insurance agencies that work with only a handful of providers, Cribb Insurance Group has established relationships with more than 30 reputable insurance companies. This vast network allows us to compare multiple policies, rates, and coverage options, ensuring that you receive the best possible home insurance rates in Bentonville, AR.
3. Customized Coverage Plans
At Cribb Insurance Group, we believe that one size does not fit all when it comes to home insurance. We work closely with you to understand your unique circumstances, preferences, and requirements. This enables us to tailor a coverage plan that provides comprehensive protection for your home, personal belongings, and liability.
4. Exceptional Customer Service
Our commitment to client satisfaction sets us apart from the competition. We value the relationships we build with our clients and strive to provide exceptional customer service at every step. Our team is always ready to answer your questions, address concerns, and assist you throughout the claims process, ensuring that you have a stress-free experience.
How to Get the Best Home Insurance Rates
Now that you understand why Cribb Insurance Group is your go-to source for the best home insurance rates in Bentonville, AR, let's explore some tips to help you secure the most competitive premiums: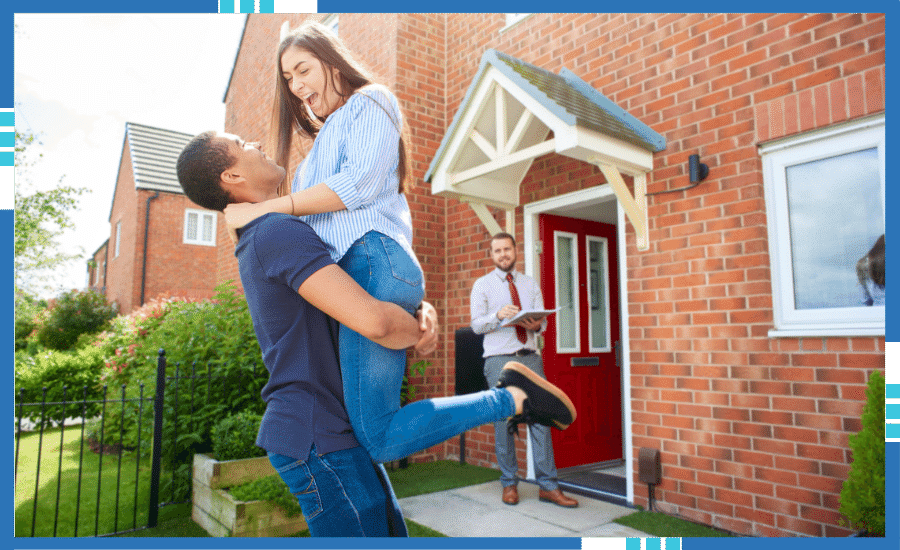 1. Bundle Your Policies
Consider bundling your home insurance with other policies, such as auto insurance or umbrella insurance, under the same provider. Insurance companies often offer discounts to customers who have multiple policies with them, allowing you to save significantly on your premiums.
2. Increase Your Deductible
Opting for a higher deductible can lower your home insurance premiums. However, it's essential to choose a deductible amount that you can comfortably afford in the event of a claim. Speak with our knowledgeable agents at Cribb Insurance Group to find the right balance between cost savings and financial feasibility.
3. Enhance Home Security
Investing in home security systems, such as burglar alarms, fire detectors, and surveillance cameras, can reduce the risk of theft, vandalism, and property damage. Insurance providers often offer discounts for homes equipped with such security measures, resulting in potential savings on your premiums.
4. Maintain a Good Credit Score
Believe it or not, your credit score can impact your home insurance rates. Insurance companies consider individuals with higher credit scores to be less risky, resulting in lower premiums. To maintain a good credit score, pay your bills on time, keep your credit utilization low, and monitor your credit report regularly for any errors.
5. Review Your Coverage Regularly
As your circumstances change, so do your insurance needs. It's crucial to review your coverage annually or whenever significant life events occur, such as renovations, additions, or purchasing high-value items. By keeping your policy up to date, you ensure that you have adequate protection without paying for unnecessary coverage.
Get a Quote Today!
Don't miss out on the opportunity to secure the best home insurance rates in Bentonville, AR. Contact Cribb Insurance Group today at Shop40andSave to get a personalized quote tailored to your specific requirements. Our dedicated team of experts is ready to assist you in finding the ideal coverage that offers peace of mind and financial security.