Insurance coverage plays a crucial role in safeguarding our financial well-being and providing protection against unforeseen events. With numerous insurance options available, it can be overwhelming to understand which types of coverage are essential for your needs. In this article, we will explore twelve types of insurance coverage that you should know about. Whether you are looking for personal insurance or commercial insurance, this comprehensive guide will help you make informed decisions to protect yourself, your assets, and your business.
Types Of Insurance Coverage: Personal Insurance
Personal insurance coverage encompasses a range of policies designed to protect individuals and their belongings from various risks. Whether you own a home, drive a car, or want to secure your family's financial future. In this section, we will explore some of the key types of personal insurance coverage available:
Homeowners Insurance


This is vital for anyone who owns a house or a condominium. It provides coverage for your property's structure, personal belongings, liability, and additional living expenses in case of a covered loss.

Automobile Insurance


This is a legal requirement in most places and is crucial for all vehicle owners. It provides financial protection in case of accidents, theft, or damages to your vehicle. Additionally, automobile insurance covers liability for bodily injury or property damage caused to others.

Umbrella Insurance
Umbrella Insurance acts as an extra layer of protection beyond the limits of your homeowners, automobile, or other personal liability policies. It provides coverage for significant liability claims and lawsuits, ensuring that your assets are safeguarded.
Life Insurance


Life insurance offers financial protection to your loved ones in the event of your passing. This coverage can help your family cover funeral expenses, mortgage payments, debts, and other financial obligations.

Condo & Renters Insurance


Condo and renters insurance provides coverage for your personal property, liability claims, and additional living expenses in case of covered losses like theft, fire, or natural disasters.

Boat, Motorcycle, RV, & ATV Insurance


If you own a boat, motorcycle, RV, or ATV, it is essential to have specialized insurance coverage for these vehicles. Boat insurance protects against liability while you're on the water. Motorcycle insurance provides coverage for your bike. RV insurance covers motorhomes, campers, and travel trailers, protecting your vehicle and personal belongings. ATV insurance safeguards you while enjoying off-road adventures.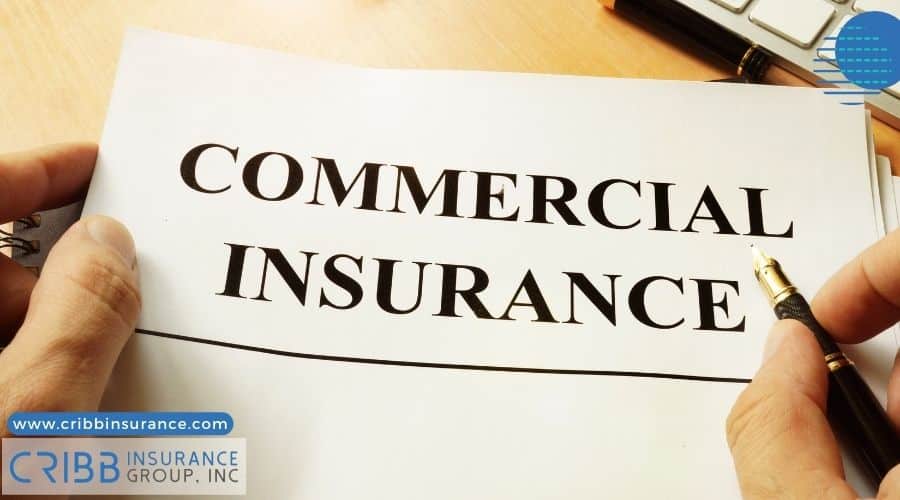 Types Of Insurance Coverage: Commercial Insurance
Commercial insurance is an essential aspect of protecting businesses from various risks and liabilities. Whether you own a small startup or a large corporation, understanding the different types of commercial insurance coverage is crucial. In this section, we will explore some of the key types of commercial insurance:
Contractors Insurance


This is for individuals or businesses in the construction industry. It provides coverage for property damage, bodily injury, and liability claims that may arise during construction projects.

Commercial Buildings Insurance


This insurance is designed to protect the physical structure and contents of commercial properties. It provides coverage against damages caused by fire, theft, vandalism, natural disasters, and other covered events.

Business Owners Policy (BOP)


A business owner's policy, commonly known as BOP, is a comprehensive insurance package that combines various coverages into one policy. It typically includes property insurance, liability insurance, and business interruption insurance. BOP is designed for small and medium-sized businesses, offering cost-effective coverage that addresses common risks faced by businesses.

Workers Compensation


This is mandatory coverage for businesses with employees. It provides benefits to employees who suffer work-related injuries or illnesses. Workers' Compensation covers medical, rehabilitation costs, lost wages, and death benefits. This insurance not only protects employees but also safeguards businesses from potential lawsuits related to workplace injuries or illnesses.

Professional Liability Insurance


This is also known as errors and omissions (E&O) insurance for professionals offering specialized services or advice. It protects against claims of negligence, errors, or omissions that result in financial losses for clients. Professional Liability is essential for professionals, including doctors, lawyers, consultants, architects, and other professionals.

Commercial Auto Insurance
Commercial auto insurance is specifically designed for vehicles used for business purposes. It provides coverage for company-owned vehicles, as well as employee-owned vehicles used for business activities and operations.
Cribb Insurance Can Assist With Various Types of Insurance Coverage
Choosing the right insurance coverage is a critical step in protecting yourself, your family, your assets, and your business. The types of insurance coverage discussed in this article offer a solid foundation for comprehensive protection against various risks. However, it's important to remember that every individual and business has unique insurance needs. To ensure you have the right coverage tailored to your specific requirements, it's advisable to consult with insurance professionals like Cribb Insurance Group Inc. Our expertise and personalized service can help you navigate the complexities of insurance and find the best solutions for your peace of mind.
FAQs: Types Of Insurance Coverage
How do I know which insurance coverage I need?
Determining the insurance coverage you need depends on various factors, such as your circumstances, assets, and risks. Consulting with an insurance professional can help you assess your needs and make informed decisions.
Can I bundle multiple insurance policies together?
Yes, many insurance companies offer bundling options, allowing you to combine multiple policies, such as homeowners and auto insurance, for potential discounts and convenience.
Are insurance premiums tax-deductible?
In some cases, insurance premiums may be tax-deductible. However, it depends on the type of insurance and your specific situation. Consulting with a tax advisor can provide accurate guidance regarding tax deductions.
What is the difference between term life insurance and whole life insurance?
Term life insurance provides coverage for a specific period, typically 10, 20, or 30 years, while whole life insurance offers coverage for the entire lifetime of the insured individual and includes a cash value component.
Do I need workers' compensation insurance if I am self-employed?
Workers' compensation insurance requirements vary by jurisdiction and depend on the number of employees, including self-employed individuals. It is advisable to check the specific regulations in your area.