Bentonville, Arkansas is a city with an incredible past.
As the birthplace and current headquarters of Walmart, it has played an integral role in the American retail industry since its founding in 1962. But that's not all. Bentonville has 30 listings on the National Register of Historic Places, including one for its most famous landmark—the Walmart Museum.
This museum is dedicated to preserving Bentonville's rich history, from its early days as a trading post to its modern-day status as a thriving hub for business and tourism. We've recently tackled what it's like living in Bentonville, AR, and discussed briefly why it has a rich history. Now we're here to provide the best historic places you can visit in Bentonville, AR, in full detail.
Credit: https://www.facebook.com
The Peel Mansion Museum & Heritage Gardens
The Peel Mansion Museum & Heritage Gardens is just a 2-minute drive from downtown Bentonville, and it's a great place to go if you want to admire the gorgeous Italianate Villa furnished with authentic antiques. Constructed in 1875 for Colonel Samuel West Peel, the historic museum now offers free tours on Tuesdays to Saturdays from 10 a.m. to 3 p.m.
The tour through the mansions takes visitors back to the late 19th century. The mansion boasts exquisite woodwork, fireplaces, and ornate ceilings. The tour guides are incredibly knowledgeable and willing to answer any questions you may have about the mansion or anything to do with Bentonville's history.
The gardens are also a fine spot to take pictures so don't miss out on that. The museum also hosts a number of galas and events throughout the year and can even be rented for private events such as weddings, birthdays, and more.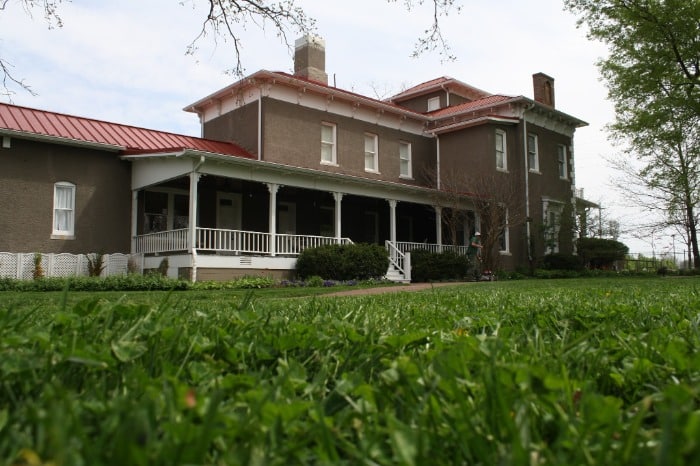 Credit: https://www.facebook.com
Frank Lloyd Wright's Bachman-Wilson House
Frank Lloyd Wright is a famous American architect who designed more than a thousand structures over a period of 70 years, and his Bachman-Wilson House is an Arkansan favorite. It was originally built in New Jersey in 1956, however, it was purchased by the Crystal Bridges Museum of American Art in 2013 due to it falling into a state of disrepair. Now, it can be visited by tourists for them to admire the mid-century residential architecture. It is open to the public, just a six-minute drive from downtown Bentonville, but you need to acquire a free ticket to enter as there is a capacity constraint.
The house is actually a part of the museum's permanent collection that hosts various exhibitions throughout the year. If you are lucky enough to visit the house during these times you will have an opportunity to explore the many treasures that are on display such as furniture or textiles. It makes for an interesting contrast with the original interiors and furnishings of the house which make you feel like you have stepped back in time. The house has been preserved with its original pieces including furniture and artwork so that visitors can get a complete picture of how people lived before modern technology.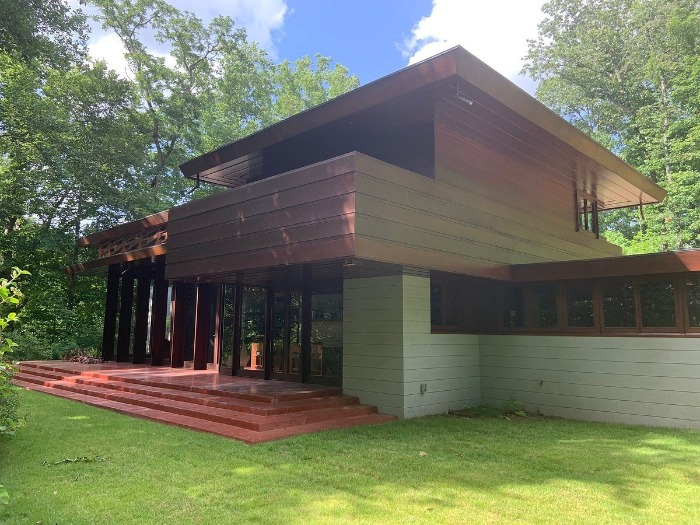 Credit: https://www.tripadvisor.com
Museum of Native American History
There are many historic places around Bentonville but the Museum of Native American History is one you should not miss. Filled with a collection of artifacts found in North and South America, the museum takes you back on an amazing journey through the Paleo Period to the Historic Period of America's history.
This historic museum is the place to take your children as there are plenty of activities such as a scavenger hunt for small arrowheads and flint artifacts. There is no admission fee and self-guided tours are always a plus. However, there are also guided tours available for group visits and events. The museum is 3 minutes away from downtown Bentonville, making it a convenient place to visit during your trip.
Credit: https://www.facebook.com
The Walmart Museum
The Walmart Museum is located in Bentonville, AR. It only takes a minute to drive there since it's conveniently located just minutes away! This museum is free of charge and is important to visit once you're in Bentonville. The museum will take you back to the early days of Walmart when Sam Walton first opened his store in Bentonville, AR. There are many exhibits to see ranging from Sam Walton's original office, his 1979 Ford F150 pickup truck (which is the same one he drove during the creation of Walmart), and even memorabilia from the past such as old school-approved toys and candy!
After visiting the museum, be sure to head over to their Spark Cafe Soda Fountain. This cafe has an amazing 1950s setting with an open kitchen that allows guests to watch their food being prepared. The cafe offers ice cream drinks and desserts as well as a variety of other beverages.
Credit: https://www.facebook.com
Benton County Courthouse
And lastly on this list of the best historic places around Bentonville, AR, is the Benton County Courthouse. Constructed in 1928, the Courthouse was designed in a Classic Revival (Neoclassical) style, featuring a symmetrical facade with a central entrance. With balconies on the third floor that has round-topped arches, the Benton County Courthouse is a beautiful structure that you can visit. However, there are no available tours, you can roam around the Benton County Court House area to take pictures. The Benton County Courthouse is also a minute's drive from downtown Bentonville.
Credit: https://www.facebook.com
Train Station Park
Constructed in 1925, the Train Station Park is a beautiful historic site that features walking trails with an abundance of greenery, benches, pavillions, dog stations, and gazebos. It's the perfect place to relax after a long day of touring and it's just across the Bentonville Public Library. You can visit the Train Station Park within a 2-minute drive from downtown Bentonville.
Credit: https://www.downtownbentonville.org
Bentonville, AR is full of historic places to explore such as The Peel Mansion Museum & Heritage Gardens, Frank Lloyd Wright's Bachman-Wilson House, The Walmart Museum, Museum of Native American History, Benton County Courthouse, and Train Station Park. All of these locations provide a unique glimpse into the past and serve as a reminder of the town's colorful history. Whether you're simply out for a stroll or want to gain a greater understanding of the area, its history can be celebrated through a visit to one of these inspiring sites. Don't forget to contact Cribb Insurance Inc if you are looking for quality insurance coverage for you and your family. We understand the importance of finding a plan that fits your needs so give us a call today!
Get Started With Cribb Insurance Inc!
Cribb Insurance Group Inc
Since our inception, Cribb Insurance Group has been committed to providing quality insurance products and services at a fair price. Our team of experienced professionals is dedicated to finding the best coverage for our clients, whether it's auto, home, business, or health insurance. We understand the challenges many consumers face when searching for insurance coverage and are proud to offer a solution that makes life easier. Contact us today!